Aftab Abbasi **

PALMIST (PALM READER)
IN HYDERABAD, PAKISTAN




CONTINENT:

RECOMMENDATIONS BY AFTAB ABBASI:
"Skill/Service Details: I'm Conducting research in PALMISTRY's heart line & brain line, I'm experineced to verify the palms of prominent personalities.

I have the mysterious psychic ability. to see the past, look at the present, and feel the future by the vibrations that you give and the guidance yours troubles and worries can vanish."

Palmistry profile for: Aftab Abbasi

SERVICES:
Palm reading (+ numerology & psychic readings)

CONTACT INFO:
Phone: 92+0223815193, Cell: 03333268302
E-mail: doctor_affi@yahoo.com
Facebook id: doctor_affi@yahoo.com

WEBSITE:
-

PALMISTRY PARTNERS FROM ASIA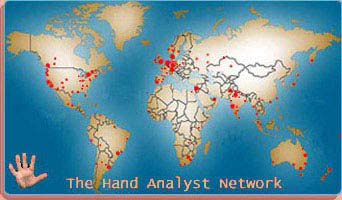 Palm Reading |

Palmistry |

Handlezen

FIND MORE: Palmists & Palm Readers in Pakistan
BACK TO: Hand Reader Network | New Hand Analysts | Palm Reader Facebook