HAND ANALYSIS LINK PARTNERS
FROM SIX CONTINENTS:


- Presenting 64 link partners from 15 countries, mostly websites (re)presenting hand expertise -


(Click on the globes to see the Link Partners)



5 Link Partners from ASIA:








The following websites from Asia present interesting information about various aspects of:
Hand Analysis, Hand Reading, Palm Reading, Palmistry, Cheirology, Chirology & Quiromancia.




Who will become the next Hand Analysis Link Partner from Asia?
Do you have a website? And do you want your website to get listed here?
Please follow the guideline below:


How to create a 'link partnership'
with www.handresearch.com?
It's easy:

First, please create a link to www.handresearch.com;
second, submit your request via the CONTACT page!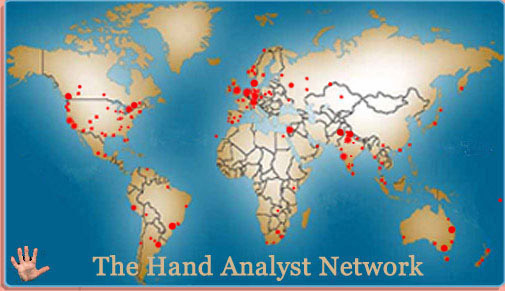 Find a hand reading expert (hand reader, palmist, palm reader) in your country:
palm reading, palmistry, hand analysis, chirology, chiromancy, chirognomy, etc.