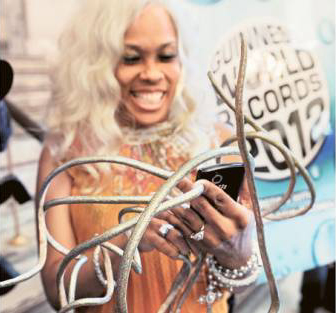 - FINGERNAIL RECORDS -



HAND SIGNS & DIAGNOSTICS:

• The story of Lee Redmond: longest recorded female fingernails in the history!
• Fingernails grow faster on a protein diet!
• Brittle nails: causes, remedies & tips!



Video: Lee Redmond's story - longest female fingernails!




MORE NEWS ABOUT FINGERPRINTS:
NEWS: Fingerprints & dermatoglyphics!
- Chris Walton has the longest fingernails! -
Chris Walton, a Las Vegas resident, hasn't cut her nails in 18 years resulting in fingernails total nearly 20 feet + a notification in the 2012 edition of the Guinness World Records book!

Walton, a budding singer known as The Dutchess, has been named by the authority on world records as the woman with the longest fingernails: 19 feet, 9 inches long!

She said her twisting and turning nails — which measure a total of 10 feet two inches on her left hand and nine feet seven inches on her right hand — rarely prevent her from performing her everyday activities.

Walton said: "I hate all the cleaning, but I do it. And the makeup, I only wear so much."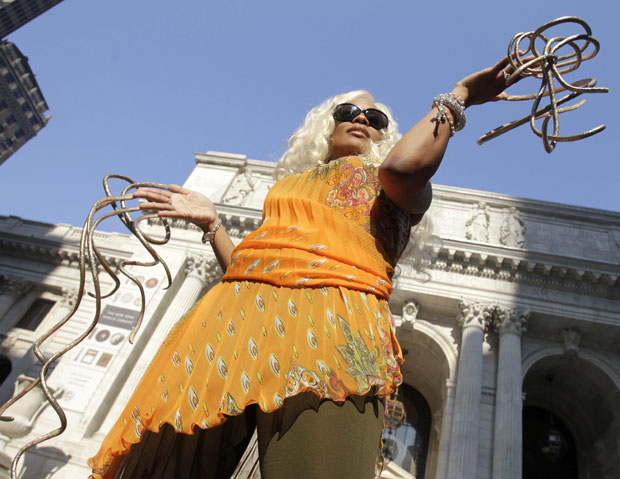 However, Walton admits she has problems getting things out of her pocket, and uses her knuckles to text on her cellphone. But Walton, who is also raising a family, does her own nails and makeup, and works around the house with few problems.

"I never set out to make it into Guinness," she says. "It just happened. One day I stopped cutting my nails. I liked the way they looked. And they just kept growing."

"The hardest thing for me to do is dig in my pockets, everything else I can do myself — driving, shopping, cleaning the house … although when I vacuum, the cord gets tangled in my fingers."

Video: Chris Walton's longest fingernails record!






Christine Walton's Guinness World Record - World's longest fingernails
Christine's nails, measuring 10ft 2in (309.8cm) on her left hand and 9ft 7in (292.1cm) on her right hand. The 45-year-old, who is also a talented singer who goes by the stage name "The Dutchess", hasn't cut her fingernails since 1990.

The previous record holder for longest nails was Lee Redmond of Salt Lake City. Her nails measured a total of 28 feet in 2008, but the following year, she lost her nails in a car crash.