Hareendraji **

PALMIST (PALM READER)
IN DUBAI - UNITED ARAB EMIRATES





CONTINENT:

RECOMMENDATIONS BY HAREENDRAJI:
"Years of study: 6 years
Years professional:12 years
Primary system used: Indian Vedic Palmistry & agasthya reading
Hours of operation: 7am to 7pm
Private readings?: Yes
Online readings?: Yes
Corporate events?: Yes
Courses offered?: Yes"

"My advanced palmistry & astrological services include:

- Human Life Cycle reading -The Advanced Hand reading & Face reading;
- Corporate Numerology & Financial Astrology;
- Medical Palmistry & Hollow Astrology to analyze the health & health issues;
- Name analysis & Signature analysis;
- Life line reading - Indian Vedic Palmistry;
- Psychic reading & Body Astrology."

Palmistry profile for: Hareendraji

SERVICES:
Indian Vedic Palmistry, palm reading course (+ astrology)

CONTACT INFO:
Mobile phone: +971-50-2846470
E-mail: palmisthareendraji@gmail.com

WEBSITE:
(Soon available)

PALMISTRY PARTNERS FROM THE UNITED ARAB EMIRATES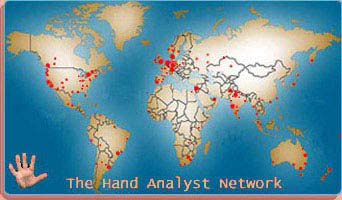 Palm Reading |

Palmistry |

Handlezen

FIND MORE: Palm Readers in The U.A.E.
BACK TO: Hand Reader Network | New Hand Analysts | Palm Reader Facebook










DISCOVER DIAGNOSTIC HAND READING:
Multi-Perspective Palm Reading