Dona Piercy ***

PALMIST (PALM READER)
IN EDMONTON, ALBERTA - CANADA




CONTINENT:

RECOMMENDATIONS BY DONA PIERCY:
"My name is Dona Piercy, I have been a palmist, pyshic and instructor for 35 years in Alberta, Canada. Most of my time has been in Edmonton, but I did spend about 6 years in Calgary & Area. I have done people from all over the world, Paris, India, Switzerland, Japan, China, South America, South Africa, Australia, New Zealand, England, Scotland, Wales, Ireland, Netherlands, Germany, Cech, Russia, Austria and many other countries.

Over the last 35 years, I have not worked at any other job but Palm Reading and Psychic Reader. I have had paper articles from The Edmonton Journal, Calgary Hearld and many other smaller newspapers in Alberta. I have instructed a number of Palmists who are now working in the industry and many who are not. I have been instructing for the last 20 years."

Palm Reading profile for: Dona Piercy

SERVICES:
Palmistry reading, course (+ psychic)

CONTACT INFO:
Facebook: Dona Piercy
Telephone: 780-469-2787, cell: 780-966-9687
E-mail: donapalmist@shaw.ca

WEBSITE:
-

PALMISTRY PARTNERS FROM CANADA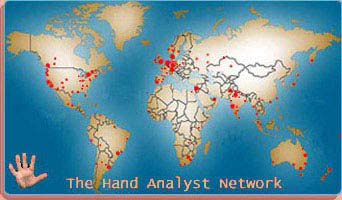 FIND MORE: Hand readers & Palmists in Canada
BACK TO: Palm Reading in Alberta | Hand Reader Network