Sonia Bakalchuk ***

PALM READER (PALMIST)
IN CALGARY, ALBERTA - CANADA




CONTINENT:

RECOMMENDATIONS BY SONIA BAKALCHUK:
"I was always fascinated with the Palm Reading since I was 19 years old. At that time, in Ukraine, I've got across the gipsy who told me a story from my hands. I did not believe her, but when the things started to come true, I took another look at this wonderful tool. To me a palm reading combined with the energy reading is a tool of personality improvement. Hands specify what is going on in our mind at the current moment and if we can correct our limiting beliefs the road to our destination can be smoother."

Palm Reading profile for: Sonia Bakalchuk

SERVICES:
Knuckles & palm reading (+ tea leaves, chakra & past lives readings)

CONTACT INFO:
Phone: (403) 542-4562
E-mail: request@fulfillingsouls.com

WEBSITE:
fulfillingsouls.com

PALM READING PARTNERS FROM CANADA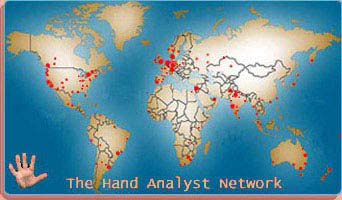 FIND MORE: Hand readers & Palmists in Canada
BACK TO: Palm Reading in Alberta | Hand Reader Network