Christopher Anton **

HAND READER (PALM READER)
LONDON, ENGLAND - UK




CONTINENT:

RECOMMENDATIONS BY CHRISTOPHER ANTON:
"Rely on ancient wisdom to tell you of aspects of your character that you hardly realised were there. Get forewarned when dangers or difficulties threaten.

Always remember: knowledge of self is your greatest strength. A good palmist can reveal for you that knowledge.
Ease your path through life by having your hidden talents discovered for you."

Palm Reading profile for: Christopher Anton

SERVICES:
Palmistry reading

CONTACT INFO:
E-mail: christopherantonhandreading@yahoo.co.uk

WEBSITE:
-

HAND READING PARTNERS FROM ENGLAND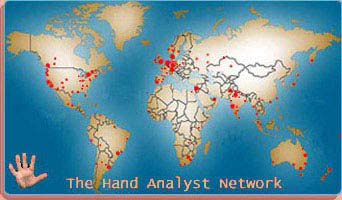 FIND MORE: Hand readers & Palmists in England
BACK TO: Palm Reading in London | Hand Reader Network