Sheila van Houten ***

PALMIST (PALM READER)
IN RICHFIELD, MINNESOTA - US



CONTINENT:

RECOMMENDATIONS BY SHEILA VAN HOUTEN:
"Sheila Van Houten has been reading palms professionally since 1990. She combines scientific and intuitive palm reading for a robust, accurate, and useful experience. The answers to your important questions about your life, love, livelihood, and luck are all in the palm of your hand! Natural career directions are a specialty. She reads the palms of babies for free!"

Palm Reading profile for: Sheila van Houten

SERVICES:
Palm reading & events

CONTACT INFO:
Telephone: 612-866-1269
E-mail: achieve11@mac.com

WEBSITE:
www.mymagicpalm.com

HAND ANALYSIS PARTNERS FROM NORTH AMERICA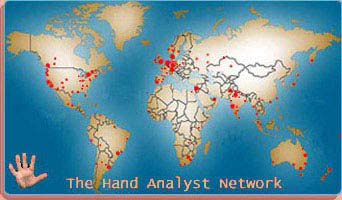 FIND MORE: Hand readers & Palmists in U.S.
BACK TO: Hand Reading in Minnesota | Hand Reader Network