Tania Peterson

PALMIST (PALM READER)
SYDNEY, NEW SOUTH WALES - AUSTRALIA





CONTINENT:

RECOMMENDATIONS BY TANIA PETERSON:
"Offering non-predictive palmistry readings and palmistry readings for parties. The true value of palmistry lies not in receiving predictions, but in the analysis of one's character, so that we may be able to know ourselves better and access our true potential. Palmistry also greatly assists with finding a suitable career."

Palmistry profile for: Tania Peterson

SERVICES:
Modern hand analysis reading & palmistry

CONTACT INFO:
Tel: 043 557 8064, mobile: 040 387 8318

WEBSITE:
-

PALMISTRY PARTNERS FROM AUSTRALIA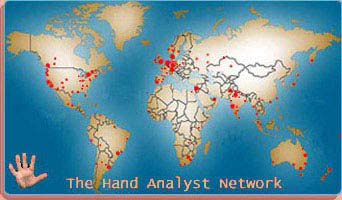 FIND MORE: Palm Readers & Palmists in Australia
BACK TO: Hand Reader Network