Shiv Shankar Singh **

PALMIST (PALM READER)
IN ALLAHABAD, INDIA



CONTINENT:

RECOMMENDATIONS BY SHIV SHANKAR SINGH:
"I have a keen interest in palmistry, astrology, tantra, mantra, yantra, land analysis, and muslim manras also since my childhood.

But i have a experience of about 4 years (since 2004). I also have a good collection of old palimistry and astrology books.

If someone is effected by black magic he can send: his/her hand print (1), photo (2), birth details (3). I will give free suggestion to them!"

Palmistry profile for: Shiv Shankar Singh

SERVICES:
Palmistry reading

CONTACT INFO:
Phone: +919795427220
E-mail: s.shankarsingh@yahoo.co.in

WEBSITE:
-

PALMISTRY PARTNERS FROM INDIA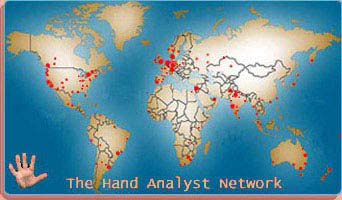 FIND MORE: Hand readers & Palmists in India
BACK TO: Hand Reading in Uttar Pradesh | Hand Reading Network