APRIL 22, 2013

Hand shape gives a clue about Genes, Chromosomes & DNA!

Hand shape is often presumed to represent the domain of the palmist; however, the truth is that our hand shape actually represents a clue about our genes, chromosomes and DNA!

To make a long story short: human hand shape & finger length proportions typically display a combination of unique characteristics in the primate family. And genetic & chromosomal characteristics play a key-role in the variations between human individuals!

A precise assessment of hand shape requires a measurement of three aspects of the hand, including: (1) finger length [via the longest digit], (2) palm breadth, and (3) palm length.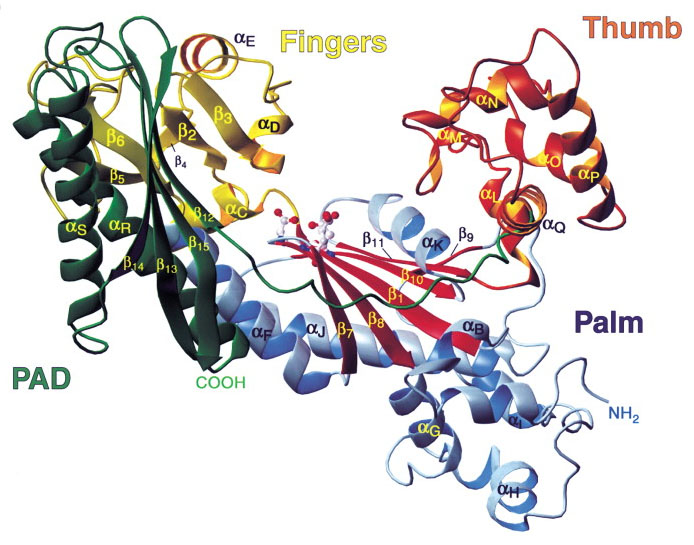 Structure of a DNA polymerase for the hand, including: palm, fingers & thumb.
The two pictures below present a quick visual summary of how what distinguishes human hand shape from the proportions seen in other primate species.