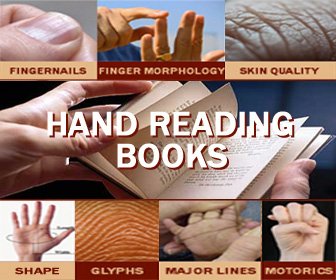 Discover the most popular books about palmistry, palm reading, hand reading, hand analysis, chirology, chiromancy, chirognomy:

• Amazon Palmistry books TOP 100 [Last update: january 6, 2017]

You might also want to take a look at the books that received the most recommendations ('positive votes') from the Global Hand Reading Network voters, plus the most controversial books (which received a relatively high number of 'negative votes'):

• Most recommended books!
• Most controversial books!
• New books!