- Profile page: Ariya Gunasekara, palm reading in Ahungala (+ Bentota) [LKA] -

Ariya Gunasekara
*
*
Palm reader (Palmist)
in Ahungala (+ Bentota) [LKA]

Recommendations by Ariya Gunasekara:
(Not yet available)
---
Quote from Ariya Gunasekara:
"Therefore education of the europeans marriage and how to build up good marriage life. How to choose a suitable occupation, how to put children in good way, build up relationship, it is also help to build up human life in good way. It is also help to identify weekness of the human health. I have good experince & knowledge in my subject."
---
- Hand reading profile for Ariya Gunasekara -
SERVICES:
CONTACT INFO (Lotus Villa):
Tel: 0094-91-2264-082
Fax: 0094-91-2264-083
Email: info@lotusvilla.lk
WEB PROFILE:
Lotus Villa palm reader: Ariya Gunasekara
More hand reading experts in Sri Lanka:
Hand readers & Palmists in Sri Lanka

Hand reading partners
from Asia
---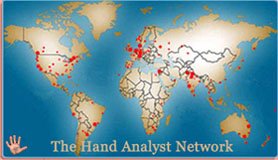 International hand reading experts:
Global Hand Reading Network
Common synonyms for hand reading are:
palm reading, palmistry, hand analysis & chirology