- Profile page: Jena Griffiths, life purpose hand analyst, Zürich [CH] -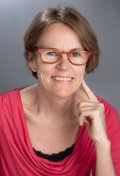 Jena Griffiths
*
*
*
*
*
*
*
Hand Analyst - IIHA accredited
in Zürich, Switzerland [CH]

Recommendations by Jena Griffiths:
"Consultations, courses and Life Purpose support coaching (IIHA, 'lifeprints') in Zürich, Sternenberg, and Winterthur + on-line consultations and courses world-wide."
More: About Jena
---
Quote from Jena's website:
"Jena's mission is to unlock human potential by improving the standard of professional hand analysis worldwide. She gives others the information they need to make a difference in the world or to stay up to date in this field. Hand analysis is compatible with most belief systems and is a powerful psychological tool and self help method for unlocking human potential."
---
- VIDEO: Jena Griffiths, master hand analyst -
- Hand reading profile for Jena Griffiths -
SERVICES:
Life purpose hand analysis, hand reading course, consultations & workshops
CONTACT INFO:
Facebook: Jena Griffiths (learnwiththemasters)
Tel: (+41)-79-101-0438
E-mail: jena@handanalysisonline.com
Address: Earthuni, Waffenplatzstrasse 77, 8002 Zürich, Switzerland
WEBSITES:
handanalysisonline.com
ear-thschool.com
More Swiss hand reading experts:
Hand readers & Palmists in Switzerland

Hand reading partners
from Europe
---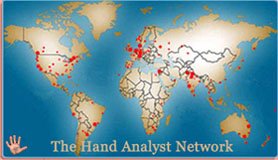 International hand reading experts:
Global Hand Reading Network
Common synonyms for hand reading are:
palm reading, palmistry, hand analysis & chirology