Profile page: Brent Bruning, life purpose hand analyst in Horgen/Zürich [CH]


Brent Bruning
*
*
*
*
*
Hand Analyst - IIHA accredited
in Horgen/Zürich, Switzerland [CH]

Recommendations by Brent Bruning:
"I am a Master Hand Analyst certified from the International Institute of Hand Analysis.
I am a specialist in elemental energy, fingerprints and all line formations. With this I take you through a 1.5 hour journey to construct your personality from the ground up so you can fully realize the destiny you're on. Afterwards a brand new life and possibility will be clearly evident for you. See the testimonials for a before and after the session. The analysis is magical!"
To sign up or learn more about this session see here:
1,5 Hours Skype Hand Analysis
---
- VIDEO: What Is the Power In Your Hands? -
- VIDEO: Meeting Brent Bruning -
---
- VIDEO: Brent Bruning 'Hand shapes are everything' -
---
- Hand reading profile for Brent Bruning -
SERVICES:
Hand analysis reading (life purpose) & workshops
CONTACT INFO:
Facebook: Brent Bruning
LinkedIN: Brent Bruning
E-mail: 500HandProject@gmail.com
Phone: +41 76 571 7735
WEBSITE:
More Swiss hand reading experts:
Hand readers & Palmists in Switzerland

Hand reading partners
from Europe
---


June, 2014:
The 500 hand project!
Discover how much of your life really does show up in your hand by testing the world's best palm readers after we compare against the interview.
---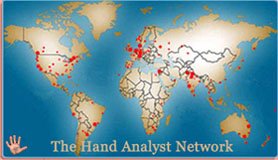 International hand reading experts:
Global Hand Reading Network
Common synonyms for hand reading are:
palm reading, palmistry, hand analysis & chirology