---

An application for a gun permit filled in by Elvis Presley and containing his only authenticated set of fingerprints may fetch as much as £75,000 at an auction in London today. The form, for the state of California and requesting permission to carry a Colt 38 revolver and a Beretta 7.6 automatic, was completed by the singer in 1970. It contains not only his confirmation of his sex, hair and eye colour, height, weight and date of birth but a full set of fingerprints from both hands.

The form, which was required in every state Presley visited because he always insisted in going armed, would normally have been destroyed after the applicant's death - in Presley's case in 1977 - but has survived.

The auction of rock and roll memorabilia at the Idea Generation Gallery also includes a bustier worn by Marilyn Monroe during the filming of Some Like it Hot, the lyrics of Sexy Sadie hand-carved into a piece of wood by John Lennon, and a portrait of Jimi Hendrix on a Yamaha Pacifier guitar painted by Rolling Stone Ronnie Wood.

The most sought-after items are expected to be the last notebook written by Jim Morrison of the Doors and the former Beatles manager Brian Epstein's own copy of his signed contract with the group, which alone is expected to fetch £250,000. Morrison's 20-page, spiral-backed notebook contains the singer's jottings and thoughts and some lyrics for songs and poems which may have been the last he ever wrote.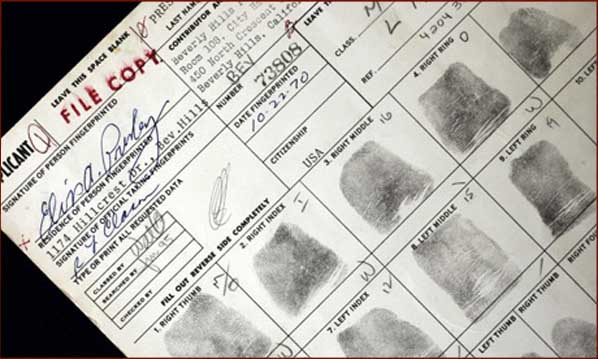 ---


He gave it to a friend a few days before his death in Paris in 1971. Its estimated value at the auction is £100,000.

Epstein's contract, drawn up in January 1962 but only signed in October that year after he had secured the group a recording contract with EMI, entitled him to 25% of the Beatles' gross earnings.

It was witnessed by the fathers of George Harrison and Paul McCartney because their sons were under 21 at the time.


Source: King's fingerprints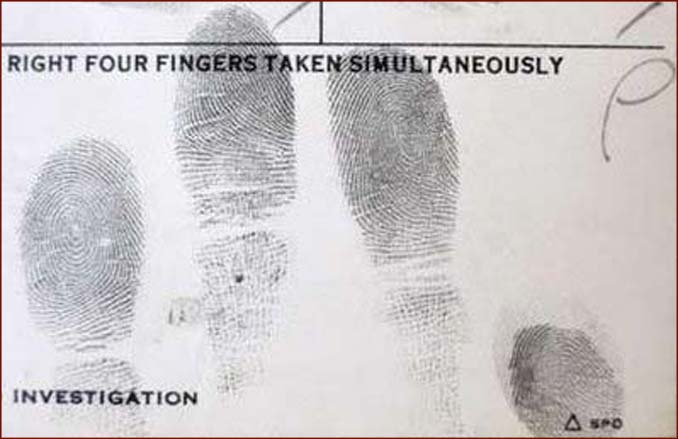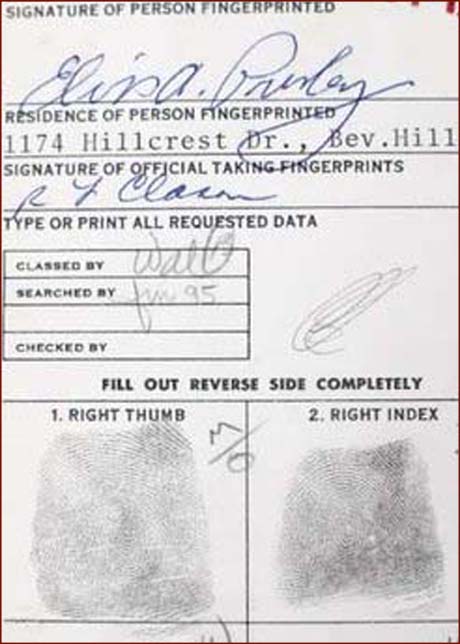 ---