Lloyd H. Hamilton ****

PALMIST (PALM READER)
IN KENMORE (BRISBANE) - QUEENSLAND,
AUSTRALIA





CONTINENT:

RECOMMENDATIONS BY LLOYD HAMILTON:
"I have been involved with palmistry since a teenager in 1993. I have been a Guild Member since mid 1995 and I have been teaching palmistry at The University of The Third Age since mid 2004. I also give public lectures to various groups of people."

"I have written a 167 page book on Palmistry which I use for teaching my students. One day I will publish it. At present I see improvements that need to be put in it every time I read it, but one day I will let it go to the printer."

"I am in the Palmistry Guild of Queensland and the website is available now!"

Palmistry profile for: Lloyd Hamilton

SERVICES:
Palmistry reading

CONTACT INFO:
Facebook: Lloyd Hamilton
Mobile: 0428 850 774 / 0418 683 223
E-mail: l.h.hamilton (at) bigpond.com

WEBSITE:
Queensland Palmistry Guild (1978) & lloyd.hamilton.tripod.com

PALM READING PARTNERS FROM AUSTRALIA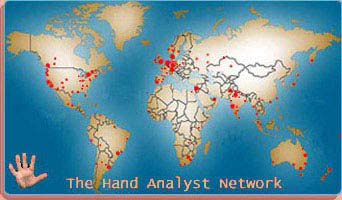 FIND MORE: Palm Readers & Palmists in Australia
BACK TO: Hand Reader Network