- Profile page: Gary Markwick, palmist in London [ENG] -


Gary Markwick
*
*
*
*
*
Palmist (palm reader)
in London [ENG]

---
Recommendations by Gary Markwick:
"Gary Markwick is an International professional Palmist and Psychic, Usui & Karuna Reiki Master/teacher and spiritual healer. Based in London UK. Gary is also a qualified clinical Hypnotherapist, Di, Nlp, Past life Regressionist, trained in trauma therapy, smoking cessation and the law of attraction. In the realms of palmistry, Gary has been described by many as being very accurate. He has read the hands of thousands of people from around the world and from all professions, backgrounds and nationalities. Psychics and mediums often stop before passing by, being drawn to the warm positive energy that is given out when he is reading hands in public places. Gary has appeared on Sky TV, BBC radio four and has read the hands of some celebrities."

"Gary was also asked by a national newspaper; the "News of the world", to read the hand of a celebrity from a print. Unknown to him at the time, it was none other than; "Barack Obama", before becoming president of the USA. To which, Gary was told that he gave a very accurate reading! He has also appeared in the "Metro", "London Local" & Camden Gazette."

"Gary's family background is of part Celtic origin, his grandfather, known as the British Houdini; "The Great Marlo" and Georgina his mother, achieved BBC TV and radio fame during the 1950`s, performing with celebrities and working as mind readers, escapologists, and illusionists". They also became known in clairvoyance and palmistry."

"In his capacity as a talented singer and songwriter, Gary has performed at venues such as the Glastonbury festival in the UK and has had Singles released in the past."

• Consultant member at the British Astrological and Psychic society
• Member of the UK Reiki federation
• Member of the National council of Psychotherapists.
---
- VIDEO: Palmistry intro by Gary Markwick -
- Hand reading profile for Gary Markwick -
SERVICES:
Palmistry reading (+ reiki & hypnotherapy)
CONTACT INFO:
Facebook: Gary Markwick
E-mail: gary@palmistryinhand.com
Tel: 07986 996414
WEBSITE:
www.palmistryinhand.com
palmreadings.online
More UK hand reading experts:
Hand readers & Palmists in the region of London
Hand readers & Palmists in England
Hand readers & Palmists in the UK

Hand reading partners
from Europe
---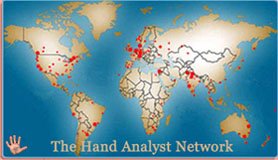 International hand reading experts:
Global Hand Reading Network
Common synonyms for hand reading are:
palm reading, palmistry, hand analysis & chirology
- VIDEO: Gary Markwick interview -