Book review: 'Destiny at Your Fingertips'

June 20, 2008

BOOK REVIEW:

'DESTINY AT YOUR FINGERTIPS'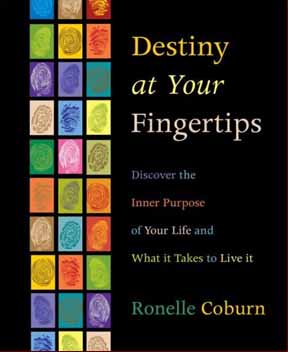 Hand Analyst Ronelle Coburn presents her book about fingerprints

Ronelle Coburn (USA) presents: 'Destiny at your Fingertips: Discover the Inner Purpose of Your Life and What it Takes to Live it'.

Ronelle Coburn did not expect to become a Life Purpose Fingerprint Analyst. She ended-up studying the LifePrints system, at Richard Unger's International Institute of Hand Analysis, where she became a faculty and executive committee member.

Ronelle feels fortunate to have gone places and met people she would never otherwise have come into contact with. From exotic dancers to corporate heads to spiritual seekers, Ronelle loves working with people in their common human struggle to find a meaningful life in a bewildering world. In addition to seeing clients for individual consultation. She leads life purpose workshops and trains others in hand analysis as well as being a popular exhibitor at conferences and a dynamic public speaker.
SUMMARY:

Do you know what you are meant to do? What if your life purpose was written in the loops and whorls of your fingerprints? Transcending enneagrams, the Myers-Briggs Type Indicator, and other personality tests, fingerprints tell the story of your soul's psychology. Master hand analyst Ronelle Coburn offers an easy, objective tool - fingerprint analysis - to discover your most authentic self. Are you a born leader, a healer, an artist, or a mentor? Are you destined to pursue your individual passions or nurture others? In five easy steps, you can decode your fingerprints and understand your skills and strengths on the level of your soul. Going beyond personal beliefs and goals, this knowledge clarifies how to reach your full potential in a career, relationships, and every aspect of life. Coburn describes each life purpose in depth and explains how they can best work together. You'll also find advice for coping with the internal struggles and external challenges of each life purpose.
Your can order Ronelle's book at:
Destiny at Your Fingertips: Discover the Inner Purpose of Your Life & What It Takes to Live It


Item Details

ISBN10/13: 0738713244/9780738713243
TITLE: Destiny at Your Fingertips
CONTRIBUTORS: Coburn, Ronelle (Author)
IMPRINT: Llewellyn Publications,U.S.
PUBLISHER: Llewellyn Publications,U.S.
FORMAT: Paperback
PUBLICATION DATE: 01/07/2008
SUBJECT: Mind, Body, Spirit, General
DIMENSIONS (Width x Height): 190mm x 232mm
PAGES: 288
AUDIENCE GUIDE: General (US: Trade)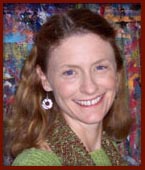 Ronelle Coburn
RONELLE COBURN
is a Life Purpose Fingerprint Analyst and a faculty and executive committee member of the International Institute of Hand Analysis (IIHA), California. Ronelle lives in Portland - Oregon, USA. Her website is found at:
www.lifepurposenow.com

Find a Hand Analyst in the USA!

Related sources:
Richard Unger's book: 'Lifeprints'
A career in Palmistry
'Hands-on' Internet Entrepreneur Takes Glazer-Kennedy Information Marketer of the Year Award
The Hand Analysis Interviews
Gift markings in your hand
The Hand Analyst Network is growing!
Destiny at your fingertips