- Profile page: Imran Saeed, astropalmist in Lahore [PAK] -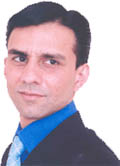 Imran Saeed
*
*
*
*
*
Astropalmist
in Lahore [PAK]

Recommendations by Imran Saeed:
"Palmistry & Astrology are among the oldest forms of occults sciences, which allow a skilled person to guide you in your personality & character, knowledge & education, profession & career, wealth & finance, love & affairs, marriage & children, health & diseases and international travelling & foreign nationality. These sciences also allow a skilled person to read your past events & mistakes, know about your present circumstances, and also predict your events & happenings.

I have spent 12 long years in studying, learning, exploring, researching, experimenting and practicing Palmistry & Astrology, and now providing my professional services all over the world by charging a very nominal fee. Most of my personal, national & international predictions have proven true over the times and have been praised by the media and public. People from different countries of the world including India, Australia, Canada, UK, USA and UAE are taking benefit of my online services and improving their lives.

I am doing Palmistry & Astrology programmes on different TV channels and writing my forecasts in English & Urdu newspapers of Pakistan. My interviews have been published in national & international newspapers. You can also read my monthly forecast on Pakistan in Naw-I-Waqt (Family Magazine) every month."
---
- VIDEO: Imran Saeed 'How to recognize a fake Palmist?' -
- Hand reading profile for Imran Saeed -
SERVICES:
Palmistry reading (+ astrology)
CONTACT INFO:
Facebook: Astropalmist Imran Saeed
Email : info@astropalmistry.com.pk
Mobile: +92-300-8481792 / +92-321-5044137
WEBSITE:
More hand reading experts in Pakistan:
Hand readers & Palmists in Pakistan

Hand reading partners
from Asia
---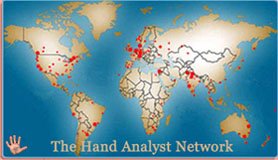 International hand reading experts:
Global Hand Reading Network
Common synonyms for hand reading are:
palm reading, palmistry, hand analysis & chirology