Japan detains 5 with new fingerprint entry checks!

FEBRUARI 29, 2008

Japan detains 5 with new fingerprint entry checks
Fingerprint checks on foreigners arriving in Japan matched five people to an immigration blacklist on the first day.

Article by: Yoko Kubota (Editing by Michael Watson - Reuters)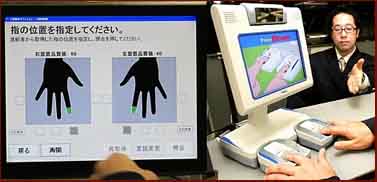 TOKYO (Reuters) - The Justice Ministry reports:
Biometric scanning of almost all foreigners entering Japan was introduced on Tuesday, sparking anger among long-term residents, businesspeople and human rights campaigners.

The five individuals' fingerprints came up on a list containing around 800,000 names including Interpol suspects and people deported from Japan in the past, the ministry said.
It refused to give any details of the five people or say which countries they came from. One of the five is set to be deported and the others are still under investigation, a ministry official said.

The new procedure, which involves electronic scanning of both index fingers as well as taking a digital photo of the face, ran into minor problems due to computer glitches and people with dry fingertips.

Domestic media reported as an immigration official in Fukuoka, southern Japan, as saying it was hard to check some older people because their fingerprints have worn smooth.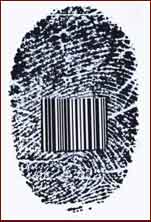 The new checks had little effect on waiting times at Narita airport, the main international airport serving Tokyo, an immigration official said.

Introduced as an anti-terrorism measure, the system has been criticised for linking foreigners with crime. Opponents demonstrated outside the Justice Ministry on Tuesday.

"We will continue working to increase the understanding that scanning fingerprints is the most reliable method in current technology of checking the identity of individuals," a ministry official said.

More than 6.7 million foreign visitors entered Japan last year, while around 171,000 foreigners overstayed their visas, government statistics show.
Related sources:
Sex I.D.: Find out how your mind works!
Strange but true: Fingerprints, Toeprints & ... Tailprints?
UK 'Celebrity Handprints' book
USA Celebrities lending a Hand for charity
Talk to the Hand
Milestone for unique Bionic Hand