- Profile page: Asif Amin, palmist in Karachi [PAK] -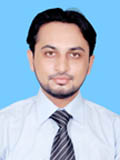 Asif Amin
*
*
Palmist (Palm Reader)
in Karachi [PAK]

Recommendations by Asif Amin:
"First of all, many thanks to Martijn van Mensvoort for giving me honor and included my name in his respectable and honorable Palm Reading Network. I got my professional post graduation degree in International Relations and did my graduation in Commerce both from a well reputable institution University of Karachi in Pakistan.

Presently, I am working in a financial institution. I have been learning palmistry since 1998 and involve in a research work individually. I met many palmists some of them are well known like Professor M.A Malik, Hamza Farooqi, etc. I also took help and learnt palmistry from many experts. I am regularly user of online Palmistry forums and my favorite Palmistry forum is Palmistry International Forum (formerly) and now Modern Hand Reading Forum, I am active user of that mentioned forum. My favorite palmist is Professor M.A Malik because I read his almost all researched work and took some research guidance by him. I am a big fan of Martijn van Mensvoort from Netherland for his researched work, expertise and for his famous and remarkable website Handresearch.com. I like also Lynn Seal from England.

I help people by palm reading especially guide them psychologically in a well manner. I try my best to assist people and remove their misconception about palm reading. "
---
- Hand reading profile for Asif Amin -
SERVICES:
CONTACT INFO:
Facebook: Asif Amin
E-mail: masif2681@yahoo.com
WEBSITE:
-
More hand reading experts in Pakistan:
Hand readers & Palmists in Pakistan

Hand reading partners
from Asia
---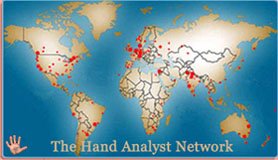 International hand reading experts:
Global Hand Reading Network
Common synonyms for hand reading are:
palm reading, palmistry, hand analysis & chirology