Presented on April 9, 2008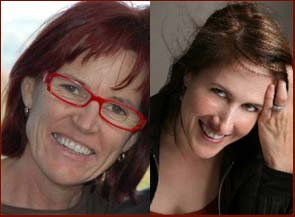 Jena interviews Beth Davis on:

'The Finger Zones'
For those of you who cannot listen in to call on your computer, here's a short summary of the interview, made available by Jena:
We focused on the archetypal energy of the middle finger (Saturn) which is value, specifically value out in the world (the right hand).

Essentially three ways to measure value. Namely through energy, money and time, and these relate to the three zones of the middle finger: lower, middle and upper. We looked at all three and how they impinge on each other.

The lower zone, which is to do with the physical body and base instincts measures the primitive, earthy aspect of value which has to do with raw energy, such as mining, real estate, ecology and agriculture. Spiritually this is about our values and ethical code. If we live in accordance with what we believe we get more energy (physical, mental, creative and spiritual energy). When we violate our values or aren't clear about what our values are, we lose energy from our foundation (this shows up as an issue when this zone is undernourished).

Beth pointed out that if you don?t know your value system, you are out of whack so it is difficult to deliver results and therefore get paid. Also if you don't pay attention to your energetic needs on all levels (spiritual, mental, physical etc) your foundation will be weak and therefore you won't be able to give full value.

The middle zone is the zone of practical everyday concerns. In this zone, value is measured in terms of material wealth/money in the bank. Issues related to this show up in this zone.

The upper abstract zone of value relates to time. Time is measured using calendars, clocks and systems. Systems includes skills and information and actual systems/structures. To increase your earning power you have to improve your systems, such as, for example, leveraging other people?s time. If you don't have any systems in place, chances are you aren?t earning any money. So once again, a weakness in this zone indicates where you need to put more energy.